News
Join us in Slovenia 2024!
We are very pleased to announce the next conference in the Slovenian capital Ljubljana. You are welcome from July 7 to 12, 2024 in one of the smallest European capitals, a university city, a green capital of culture, arts and festivals. The conference is supported by the Faculty of Education of the University of Ljubljana and the Republic of Slovenia Public Fund for Cultural Activities, Department of Dance.
In line with the goals of daCi and the philosophy of the daCI conference, the conference will focus on young people's learning through the movement of the dancing body. The conference in Ljubljana will focus on creative dance and promote the I - imagination, improvisation, inclusion, identity, intelligence and interdisciplinarity in dance.
Hosted by Vesna Geršak, Faculty of Education, University of Ljubljana and Nina Meško, RS Public Fund for Cultural Activities, Department of Dance. Watch their welcome video and the full conference trailer below!
daCi's Statement against the ongoing war in Ukraine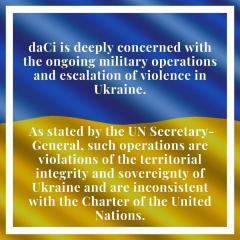 daCi is extremely concerned about the impact of the invasion on civil society in Ukraine.
daCi calls for immediate restraint from attacks on, or harm to, children, teachers, education personnel or schools, and for the right to education to be upheld.
daCi joins the global dance community in rallying around those young dancers, researchers and educators who have been displaced by Russia's illegal aggression.
The international dance community is a collective one and we honor every dancer who has used their art as a form of resistance and means of amplifying the vibrancy and autonomy of Ukrainian culture.
November 2022 Newsletter Now Available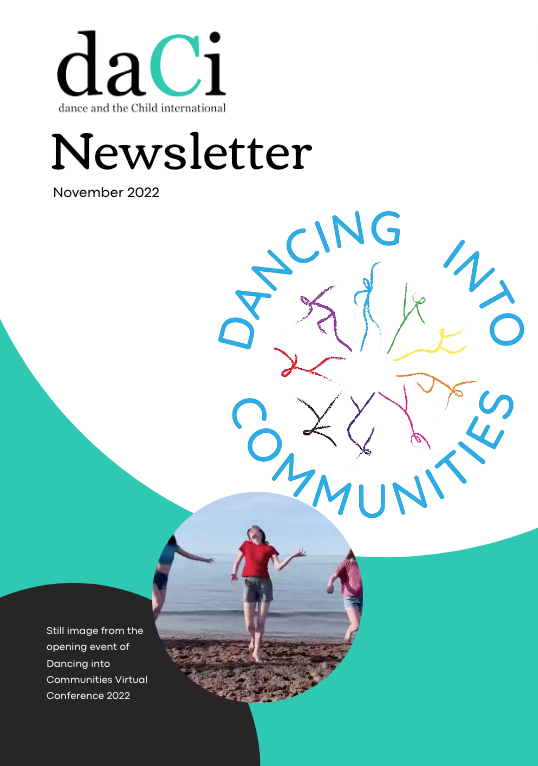 Attention members! daCi's November 2022 newsletter is now available in the members area including messages from the Executive Board, an overview of the Dancing into Communities 2022 conference, a look forward to Slovenia 2024, and many exciting member highlights!
Please enjoy it and remember to share the option for post-conference registration with your colleagues and friends. If you were a conference attendee remember that you can still access your recordings of the conference to replay via Hopin until January 2023.
Read the newsletter now: https://daci.international/welcome-to-the-members-area/member-newsletters
Dancing into Communities Replay Now Available!
Our 2022 virtual conference Dancing into Communities was an overwhelming success thanks to the tireless efforts of the teams at York Univeristy and Brock University in Canada, bringing youth and dance artists together from all over the world to create and connect through dance.
Here is a recording of the Opening Ceremonies hosted by conference chairs Norma Sue Fisher Stitt and Nancy Francis, featuring an address from Susan Koff, and incredible participant performances for those of you who couldn't make it:
If you missed the incredible speakers live from July 10-15 we are pleased to announce that not only can registrants still access and replay sessions through 2023, but we're also opening streaming video replay to new registrants on a wide range of topics from "Dance as Holistic Education" to our first ever Indigenous panel. Register here: 2022 daCi Conference post-conference access Tickets | Eventbrite
As replaying the conference does not offer the same interactive experience and does not include networking features or any of the workshops offered as part of the week, we are offering the more limited streaming package for a fee we hope is accessible to those who could not join us in real time.
Replay keynote addresses, poster, paper, and panel sessions at your leisure by registering now. Post-conference registration is $30 for adults and $15 for students. If you registered before July 10, 2022 please continue using your Hopin account to access recordings.
ACCESS 2022 CONFERENCE REPLAY NOW! 2022 daCi Conference post-conference access Tickets | Eventbrite
We look forward to nurturing the connections made at this years conference and carrying them into 2024 with our conference in Slovenia. Stay tuned for a video announcement and more details on the curatorial vision for the 16th conference!
-The daCi International Team
Registrations open for our 2022 virtual conference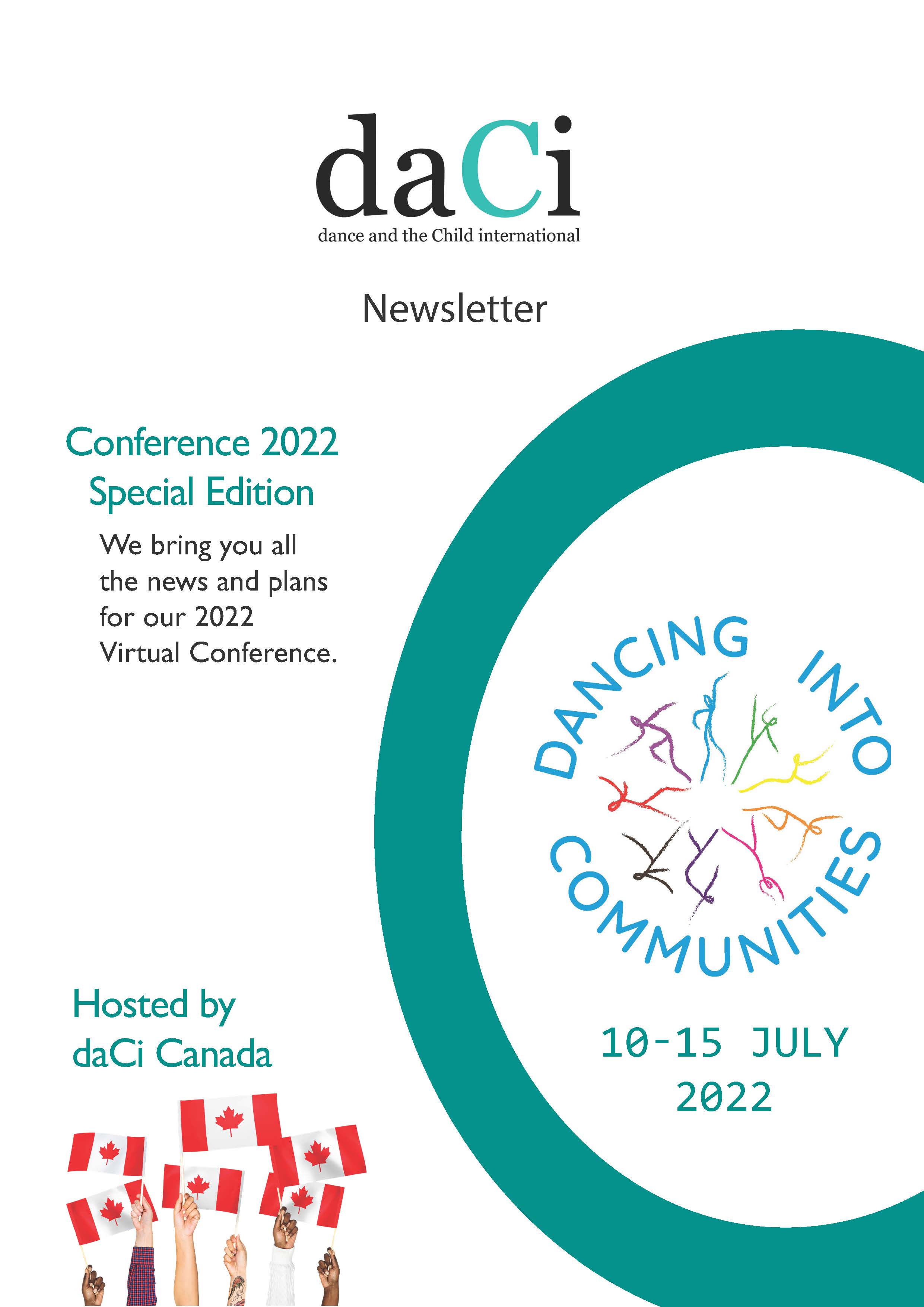 Put a note in your calendar for Valentine's Day 14 February 2022, when we will open registrations for our 2022 virtual conference, 'Dancing into Communities
Read all about it in our special Conference 2022 edition of our newsletter available in the Member's Area of our website.
Begin or renew your daCi membership for 2022
We invite you to begin or renew your daCi membership this month.
Despite the ongoing impact of the global pandemic, daCi and our global community found ways to remain connected in 2021. We presented a virtual series of special events in the first half of the year and enjoyed localised activities in various countries throughout the year.
In 2022 we are excited to be delivering our first-ever virtual conference hosted by daCi Canada - Dancing into Communities. As a daCi member, you will receive a special discount on registrations for this event.
daCi membership also allows you exclusive access to our interactive website Members' Area where we encourage you to share, engage and inspire one another in our social networking platform daCi Connect and twice-yearly daCi newsletters to catch up on activities around the world.
Join or renew your membership today to enjoy all this and more!
Saying Farewell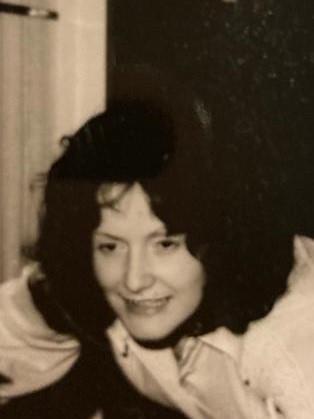 Farewelling Branka Petričević
by Jasmina Zagrajski Vukelić on behalf of all daci Croatia members
Our respected member and daCi Croatia co-founder Branka Petričević, passed away on December 7th.She was the Croatia representative (and ex Jugoslavia) in daCi International since its foundation in Canada.Branka spent her entire working life as a dance teacher at the Zagreb Youth Theatre.She also actively participated in daCi Conferences in Edmonton, London, Dartford, Worchester, Leuven, Stockholm, Salt Lake City, Bedford, Eindhoven, Kuopio, Lisabon, Regina, San Salvador, Den Haag.She remained daCi Croatia honorary president until her death.We all will remember her for her great enthusiasm in promoting daCi goals, kindness and nobility.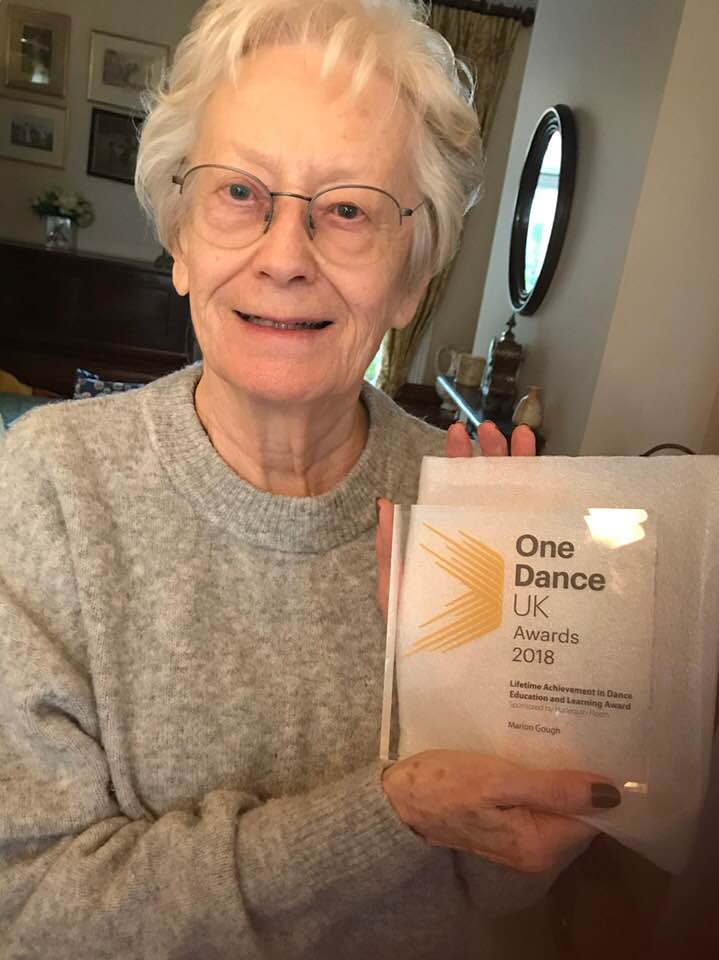 Farewelling Marion Goughby
by Jeff Meiners
Sadly, British dance educator Marion Gough passed away on September 6th 2021, leaving husband Bob, daughters Amanda, Vicky and their families.Marion was an early member of daCi UK and spent her life dedicated to dance as an inspirational educator teaching at Laban London and in Europe, publishing two books In touch with dance and Knowing Dance: A Guide to Creative Teaching.She left her position at Laban aged 60 and was sought after for freelance opportunities, working with dance companies, leading a professional development course for community dance practitioners alongside teaching and examining courses overseas.In 2018 Marion received the Dance UK Award for Lifetime Achievement in Dance Education and Learning.I remember Marion fondly as a profoundly kind colleague, friend and humanist. She will be remembered by those whose lives she touched and changed with a philosophy deeply grounded in a rigorous teaching practice that empowered learners through dance. daCi sends sincere condolences to Marion's family
Subcategories