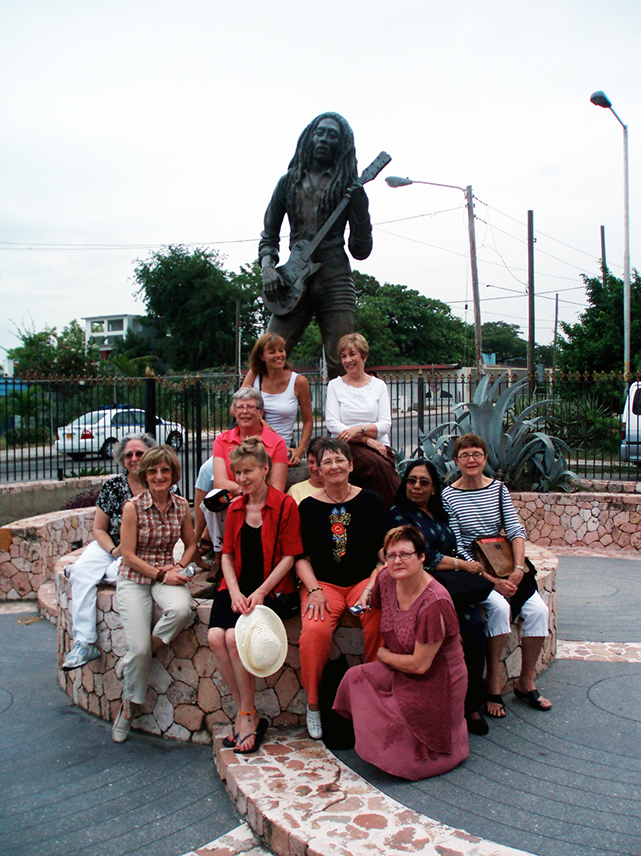 With great sadness, I share the news about the passing of long-time member of daCi community Meri-Helmi Tegelman. She passed away on May 30, 2020 in Kuopio at the age of 82.
Meri was born in Vyborg on July 4, 1937. Vyborg, now part of Russia, was then part of Karelia, Finland. As a child, she experienced two evacuation trips from Karelia. During her school years in Munkkiniemi, Helsinki she developed a great interest in the arts and sports and practiced them, especially modern dance and water skiing, actively.
Meri joined her husband Heikki, an architect, to different cities in Finland and abroad, including Dar-es Salaam and Benghazi. With five children, she still found time to enjoy and practice the arts, especially dance. When the family settled in Kuopio and the children grew independent, Meri founded the Kuopio dance studio and also worked as a county artist in dance. With these activities, she developed the foundation for dance education in the Kuopio area. Internationality was a natural part of her dance school and her professional activities. Among these activities was a collaboration with Russian dance schools, with the aim to support the development of dance education there. Meri was the founding member of daCi Finland and daCi national representative of Finland for many years. She was the local host of the memorable daCi 1997, "The call of forest and lakes", and continued to take part in subsequent daCi conferences for many years to come.
Meri believed in the educational power of art and dance. For her, the interest of the child, and the student, was always the focus of dance education, and she cherished her students' creativity.
Meri opened her heart and her home to others. I miss her warm humor and will always remember her deep love for children and dance. She was always an exceptional dance educator and human being who embodied daCi values throughout her life.
Eeva Anttila, daCi past Chair
Photo: DaCi advisory board meeting in Kingston, Jamaica, 2007. Meri is sitting in the center (4th person from left).
It is so painful to express one's feelings in a foreign language, especially in such a sad occasion. However, I feel that I have to share a few of my thoughts with the daCi family which has meant so much to both Meri and me.
When I think of our dear Meri the photo of the two of us in Den Haag in 2004 (see below) speaks for itself. At that time, although geographically so far away, we somehow created an invisible bond and felt close to each other. (In spite of emails, we had even exchanged postcards occasionally.)
Thank you, dear Meri, for our laughing together. Thank you for letting me share your warmth and above all to experience how great you were in your modesty.
Ivančica Janković, daCi Croatia