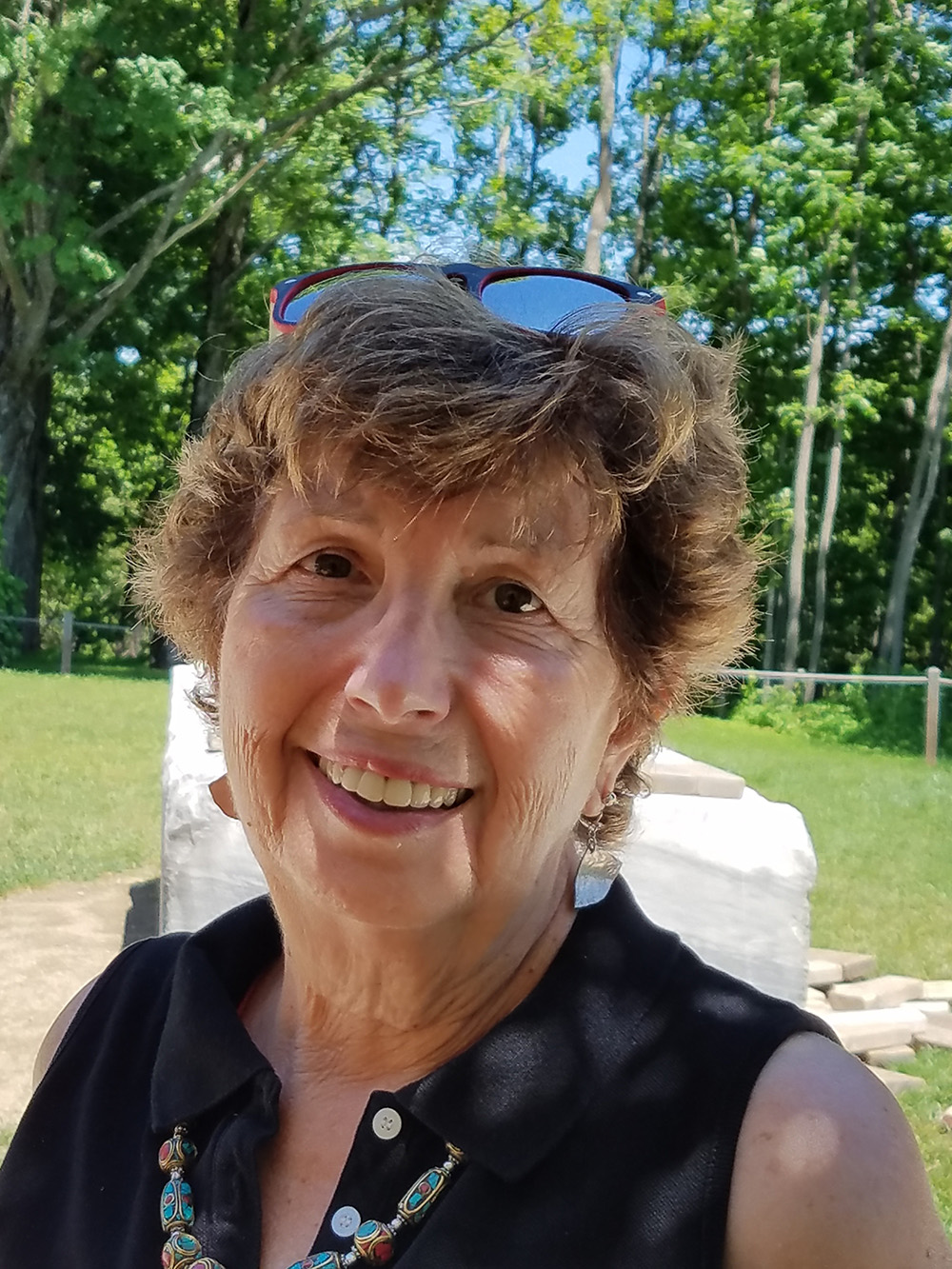 From Susan Koff, daCi Chair:
"What a phenomenal educator and even more unbelievably inspirational human being! Theresa, your capacity for caring, teaching and leading by example knows no bounds. You are still caring, teaching and leading by example for all of us who have been truly touched by you and continue to carry you in our hearts. I was so fortunate to interact with you both in dance education professionally, as well as in our homes and lives. I will never forget you."
Hartland, VT – If you listen, you will hear children playing in the backyard. She lived her life through dance and movement and shared that love with all she met. Theresa Purcell Cone, 69, died early Friday morning, September 27, 2019 at the Dartmouth-Hitchcock Medical Center in Lebanon, NH. She was born June 30, 1950 in Trenton, NJ the daughter of Mark and Sophia (Sokolowski) Purcell. She and her husband, Stephen L Cone, lived in Hartland, VT.
Theresa grew up in Hamilton, NJ. She continued her education at Trenton State College/The College of New Jersey and Temple University receiving her Ph.D. in 2002. She taught for 44 years in the South Brunswick, NJ schools and at Rowan University, Glassboro, NJ, where she retired in 2016 as a Professor Emeritus.
Theresa and her husband, Steve, were the perfect, inseparable, pair. They were wife and husband, best friends, professional collaborators, travel companions, parents and grandparents - true soulmates. They wrote, presented and designed books, articles, presentations, art installations, table settings, interior design, and travel itineraries (they visited 87 countries and loved to visit the kids). Professionally, Theresa was president of many organizations including the National Dance Association, where she was the first National Dance Educator of the Year, and received Honor Awards at all levels. She loved teaching dance and did so in elementary schools and at Rowan University (those she taught will remember, "when in doubt, knee bounce"). She also taught for the American Repertory Ballet Company for 20 years.
She is survived by her mother, Sophia Purcell of Hamilton, NJ, her husband Stephen L. Cone of Hartland, VT, three daughters, Amy Glidden (Ryan) of Valrico, FL, Lisa Cone (Corrado) also of Valrico, FL, Meredith Cone of Seattle, WA, son, Timothy Cone (Emily) of Philadelphia, PA, grandson, Mason Glidden of Valrico, FL, sister, Patricia P. Aguilar (Paul) of Bernalillo, NM, nephew Andrew Aguilar of Los Angeles, CA., other dear relatives and countless friends. She was the daughter-in-law of Marjorie and Warren Cone, late of Hartland.
A Celebration of Life will be held next spring. Memorial contributions may be made to Amyotrophic Lateral Sclerosis (ALS) Association. Please share a moment at an online guest book at https://www.knightfuneralhomes.com/obituary/theresa-cone.